Rene Fischer GmbH was founded in 2012 and has since been a successful company that has anchored its roots at the forefront of rail vehicle construction. All employees are highly qualified and have extensive experience in the construction of rail vehicles.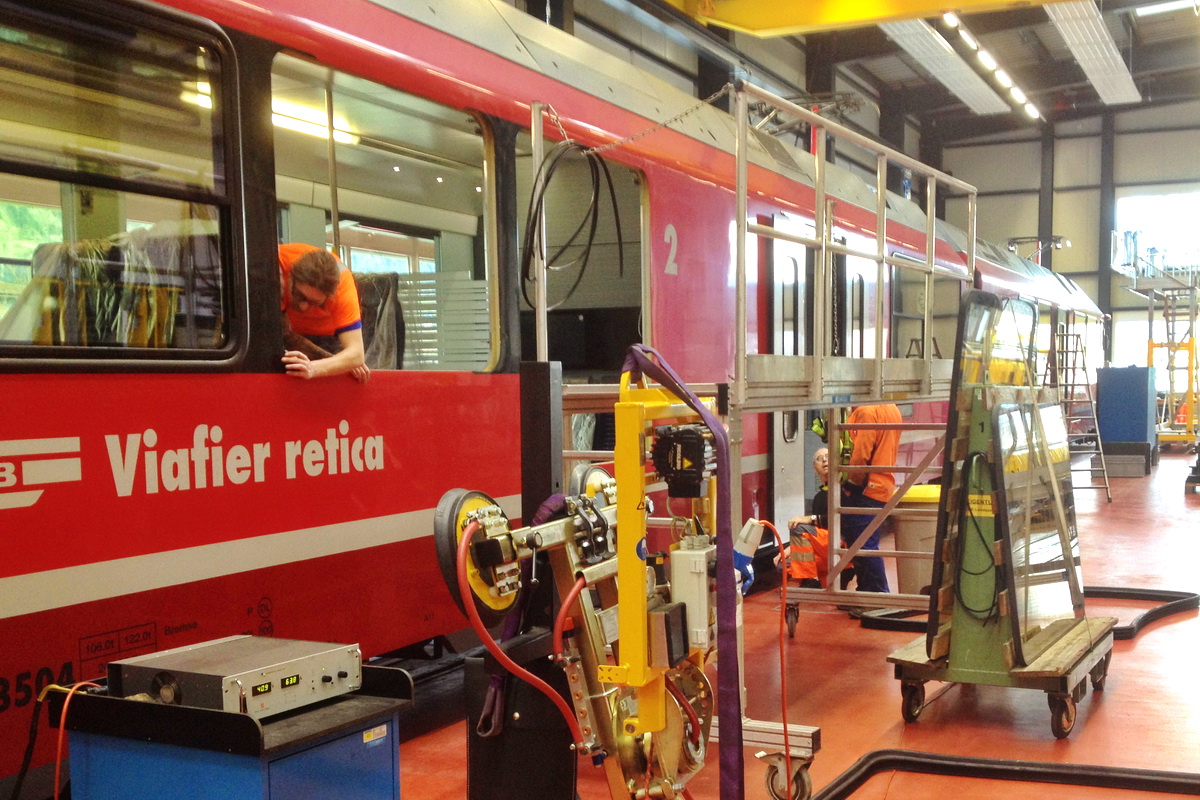 The experience gained and the necessary knowledge were collected in the construction of new rail vehicles: starting with production planning, the active management and control of processes during vehicle production up to the handover of the rail vehicles to the end customer. Extensive repairs carried out (e.g. after collisions, derailments, etc.) as well as modifications round off the wealth of experience. The acquired know-how also extends from the purchase of new bogies to the implementation of revisions and repairs of bogies as well as the procurement of spare parts.
Since the founder of Rene Fischer GmbH was able to gain experience in all phases of rail vehicle construction, he developed a desire to offer this knowledge to the end customer and to actively support.
Rene Fischer GmbH is the only company able to offer its customers support during the warranty period, which detects defects, serial defects and hidden defects in good time before the warranty period expires and reports them to the manufacturer.
Welcome to the world of constantly growing regional transport. The mobility of mankind has become an integral part of our lives. The performance of public transport is already reaching its limits!
The rolling stock, such as the "TRAM" in city traffic or the regional and "S-Bahn" traffic in the mainline area as well as the inter-regional and inter-city vehicles bear the brunt of the tasks to be mastered.
Financing and ordering new vehicle fleets is not easy. However, the organization to ensure that factory acceptance tests and type tests are carried out so that the required vehicles can be used by passengers is considerably more difficult.
Now there are "newcomers" and they should show that they are worth their money. A warranty period granted by the manufacturer should cushion the first big surprise and ensure the mobility and operational readiness of the vehicle fleet. This sounds reassuring - right?
What happens during the vehicle warranty period? Are there defects / serial defects and do you recognize them? Are there hidden vulnerabilities that are accidentally discovered after the first revision work or changes? Do the functions of the vehicles correspond to your ideas and specifications? Do the vehicles behave as expected in terms of wheelwear and reliability? If this is not the case, who will bear the costs?
With its wealth of experience, the team at "Rene Fischer GmbH" offers consolidated knowledge, know-how and practical experience, which allows that the manufacturer complies with his contractual agreements.
There's a lot to do - let's do it!
Rene Fischer
Owner and CEO
René Fischer GmbH